Happy Holiday Season Shopping! Happy 81% saving deals!
It's been a busy November here and I will talk about later. I just have to tell you about a special Etsy event first! Combined with the 38% sale in my shop it results in 74% saving!
Etsy is giving all new shopper a special welcome gift.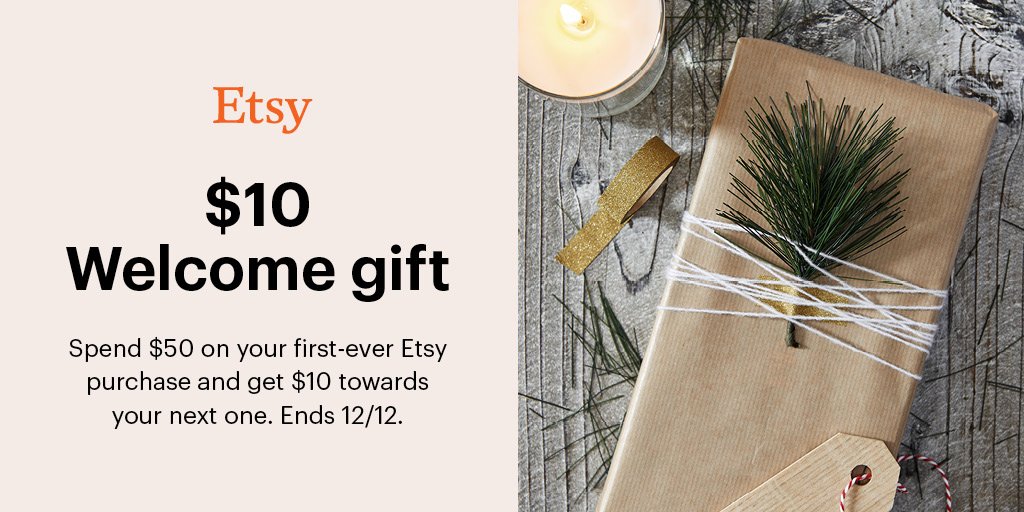 All first-time buyers will get $10 credit for a future purchase till Jan 31st 2017. To qualify, they need to make their first purchase of at least $50 /one purchase in one shop, sum prior tax & shipping./ You can see the original Etsy announcement below and full details on
etsy.me/2gZG3XR
Between December 6 and 12, 2016, first-time Etsy buyers who spend $50 at one shop will receive a $10 credit toward a future Etsy purchase. Qualifying buyers will receive an email with instructions for redeeming their credit two to four days after making their purchase. The offer is limited to one per person while the promotion lasts, and credits must be redeemed by January 31, 2017.
One can get the welcome credit in any shop, any time till Dec 12th.
I am inviting you to my shop
as with 38% saving, by purchasing lingerie for $50, you get $30 immediate saving plus $10 from Etsy.
This is over 81% saving!
Happy shopping!
Bonboneva 38% Sale
The sale
in the shop
is still live. I was so busy, I didn't announce it here, so if you haven't seen the details here they are - you get 38% saving on most of the lingerie pieces in the shop! This goes on top of Halloween and Sample sales too! The sale is in it final week now. So hurry if you want to get the deal.
I was busy completing my lovely customer's orders and my sewing table got festive with all the jewel tones on it. I felt so fortunate to sew vibrant satins this November! Get yours now! And if you are a first time Etsy buyer /you have an Etsy account you never shopped with/, make the saving 74%!
Have a fried you want to share this deal with? Send them this post! Or share it with Twitter, Pinterest, Facebook... see the little buttons below.
Christmas gifts
As Christmas is around the corner, if you would like to get a sale lingerie piece as a Christmas gift, please let me know while purchasing. I can not guarantee delivery by Christmas, it is still possible, but not guaranteed. So I will send you a beautiful card on file to print and present on the day you need and you can present the lingerie when it arrives.